Relax! Get the Dental Care You Need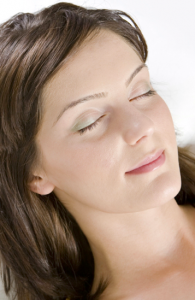 Are you extremely afraid of the dentist? Do your palms sweat before you even enter the dentist's office? Well, you don't have to fear the dentist or have high dental anxiety anymore thanks to safe, effective sedation dentistry from Smiles at Reston Corner!
Sedation dentistry for your dental implants appointments
Sedation dentistry offers a way for patients to relax and feel comfortable during dental appointments.
By opting for sedation dentistry in a pill format, you can now have your dental care accomplished while you are totally relaxed and comfortable. By using this medication in pill format, Dr. Nassir is able to alleviate patient's dental anxiety. A patient will feel deeply relaxed and still awake during the procedure. Many patients say they remember very little of their appointment. This type of sedation can be taken in the hours prior to the appointment so they can relax without letting feelings of panic or anxiety set in.
For sedation cases, we work closely with board certified anesthesiologists of the Horizon Anesthesia Group (part of the Reston Hospital Anesthesia Group) so we can offer full sedation (general anesthesia) for patients who wish to be completely asleep during their dental treatment. If general anesthesia is used in your appointment, rest assured you will be in excellent hands since we monitor all of your vital signs (heart function, respiration, consciousness, pulse, blood pressure, temperature) to ensure your comfort and safety.
General anesthesia gives patients the option to be completely comfortable without experiencing high anxiety or a fear of the dentist.
Considering sedation dentistry? Give us a call today!
You and your family can feel confident in Dr. Nassir, considering he has successfully completed hundreds of conscious sedation and general anesthesia cases. No longer do you have to let fear or anxiety prevent you from making dental appointments. If you are interested in sedation dentistry or general anesthesia for your next dental appointment, contact us today!