Most people are terrified at the thought of a root canal. Most of the time, we associate root canals with extreme pain and discomfort. However, our trained dentists will make your root canal procedure as painless as possible so you have nothing to be afraid of!
Why do I need a root canal?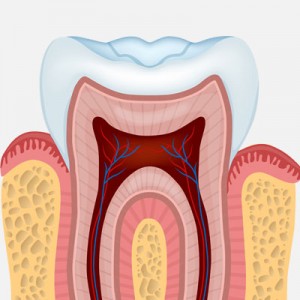 When teeth become damaged due to deep decay, chips, or trauma, the tooth may be in jeopardy. When these things happen to your tooth, harmful bacteria may be able to enter the root and cause an abscess, or infection of the bone. An infection due to this kind of damage can greatly threaten your health.
You don't want to risk losing your tooth. A root canal can prevent this from happening.
A root canal is a reparative procedure that prevents decay from damaging the pulp and nerves at the center of the tooth.
The steps of a root canal procedure:
The patient's tooth is completely numbed.
The pulp and nerve of the tooth are removed.
The inside of the tooth is both cleaned and sealed.
A special filling is placed inside the tooth to help repair the tooth's core.
A temporary tooth-colored crown is placed on top of the tooth until a new one is created.
What makes an easy root canal?
The key to an easy root canal is speed, precision, and efficiency. In addition, quality sedative dentistry techniques are used to ensure minimal pain. Patients can choose between nitrous oxide, oral sedation, or IV sedation.
Our board certified anesthesiologists at RTCSmiles promise to give you the safest and most effective sedatives possible so you will barely feel a thing while you have this procedure.
Even if you are hesitant about receiving a root canal, remember that if an infection such as this goes untreated, you will be undergoing more pain and inflicting more damage on your body. If you need a root canal, choose our top-quality dentists! We serve patients all across the Reston Corner area with a commitment to client satisfaction and customer care.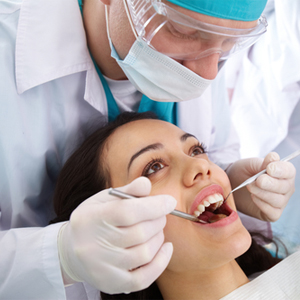 Choose Smiles at Reston Corner!
For all of your dental needs, choose the dentists who put quality work and patient care above all else. For a complimentary consultation about a root canal or any other dental procedure, call us today at 703-437-0007.