Do you need to restore a severely decayed tooth or a worn down tooth? If so, our dental crowns service can be the best solution for you!
Cutting-edge CAD/CAM scan technology
Furthermore, our dentists utilize cutting-edge equipment called cad-cam scan technology. Actually, this is the newest type of dental technology in the Northern Virginia area, and we are proudly one of the first offices in the Reston area to employ this technology. So you can be confident that you will receive exemplary dental treatment at our office, along with excellent patient care.
With the cad-cam scan technology, we are able to eliminate the entire process of taking impressions for crowns, inlays, onlays, and bridges. If we need to take impressions, we just take scans of your tooth with the iTero scanner in a matter of minutes—without the mess and hassle of taking impressions. We use this same iTero scanner to complete full mouth impressions for our Invisalign clear braces service.
Once the pictures are taken, then models of your teeth are sent to our laboratory so they can customize and create your restorations within a two-week period. So as you can see, we insist on using the most cutting-edge technology to make the dental crowns procedure as quick, easy, and comfortable as possible!
As you can see, using this cutting-edge technology saves time and money in the long run. No longer do you have to return to our office for several appointments just to get a crown or a restoration.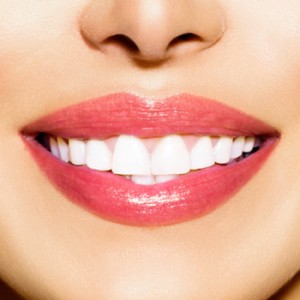 Customized crowns from our dentists
Our team of dentists at Smiles at Reston Corner love creating customized crowns and restorations for patient's smiles. When using our technology to create beautiful, natural-looking restorations, we pay attention to several factors, including: the shape, the length, a patient's bite, and the color. All of these factors are taken into consideration in order to create the most natural-looking restorations and crowns possible.
With customized restorations, your crowns will be durable. In fact, porcelain crowns can actually reverse tooth damage (weak or cracked teeth) and strengthen your teeth. With proper at-home care and healthy oral care habits, you can look forward to long-lasting crowns and restorations.
Call us today for your consultation!
When you choose our dental office for your crowns, you can look forward to exceptional dental treatment and superb patient care. We take pride in utilizing the most cutting-edge technology to offer you and your family the best dental services around.
To find out if you need dental crowns or other restorations, give our office a call to schedule your consultation appointment. That is the first step to enjoying the benefits of customized dental crowns from our dental office in Reston!