Center for Restorative Cosmetic & Implant Dentistry
Dental implants can completely transform your life and your smile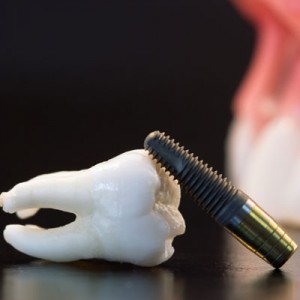 Are you suffering from one or more missing teeth? Does this make you feel self conscious? There is a solution!
Dental implants can completely transform your life and your smile. Actually, the American Academy of Implant Dentistry stated that, "3 million people have implants and that number is growing by 500,000 a year."
With quality implants, you will be able to look in the mirror, and then face the day with confidence knowing that your smile looks its best!
Are dental implants a viable solution?
A missing tooth is nothing to be ashamed of! Whether you've lost a tooth due to an accident or oral hygiene mistakes, you can correct this process. Accidents to our teeth do happen. Oral hygiene is not always easy, and sometimes tooth decay can sneak up on you, causing irreversible damage that isn't recognized until it's too late.
Implants can correct these problems, and can give you a radiant smile to be proud of!
If you have concerns about missing teeth, don't hesitate to contact Dr. Nassir and his team at Smiles at Reston Corner (https://rtcsmiles.com). We are clinical partners with a reputable dental implant company called Nobel Biocare.
At our office, we offer either all-on-5 or all-on-6 full mouth rehabilitation for patients who are missing all of their teeth. That means we can place 5 or 6 dental implants in a fully edentulous jaw, along with a non-removable, titanium hybrid denture. With this, you can look forward to and enjoy your fully restored and fully functional teeth!
What are dental implants?
Dental implants are artificial tooth roots that act and feel like natural teeth. They are created using bio-compatible titanium screws. These screws act as the post, or root of your tooth. This procedure is very intricate and involves several complex steps.
Dental implants are ideal for persons suffering from:

Loose-fitting dentures
Missing teeth that need to be replaced with a more conservative approach
The need for a practical alternative to partial dentures
The need for support of individual teeth or a bridge
Bone loss. Actually, dental implants aid in preventing bone loss because the implants stimulate the jawbone. This decreases your chances of further bone loss.
How are implants applied?
Dental implants are applied by surgically implanting titanium screws into your jawbone. The titanium material is usually used since it is readily accepted by the human body. Afterwards a process called osseointegration occurs in which the bone fuses with these titanium screws. This results in the bone growing tightly around this "artificial" root, thereby forming a durable and solid foundation for the dental implant.
After a period of 12-16 weeks, our implant dentist will make a customized impression of your root, which will then be used to create an artificial crown. This crown is then placed on top of the dental implant, giving you a natural-looking tooth that feels like real tooth enamel.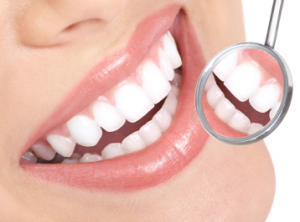 Implants have the same durability as natural tooth enamel. They are strong and resilient, so you will not have to worry about chewing or speaking. Actually, according to the Academy of Osseointegration, "Long-term data on implants suggest that implants last for a much longer time than conventional restorations on teeth."
Dental implants are natural looking, so you will not have to worry about anyone noticing your artificial tooth. They are very aesthetically pleasing, so you will once again take pride in your smile!
If you're worried about taking extra steps in order to care for your new implants, we are here to tell you that you don't have to worry any longer. Caring for your dental implants is easy. You should clean and take care of your implants the same way you take care of your natural teeth–flossing and brushing 2-3 times per day is the recommended oral care regime.
Dental implants will surely help you eat and chew easily since you no longer will have missing teeth. We know you will absolutely love your newly enhanced smile.
How do they compare with dentures?
Over time, dentures can become loose and ill-fitting because the bridge of your mouth begins to shrink. An artificial tooth implant can correct this problem, thereby eliminating the need for dentures.
In addition, dental implants can be used to replace more than just one tooth. While dentures and partials may be a viable option for your smile shortcomings, implants can offer more benefits than typical dentures or partials.
Sedation dentistry for your appointments
If you are afraid of needles or don't like going to the dentist for treatments, you can choose sedation dentistry for your implants appointments. You and your family can feel confident in Dr. Nassir, considering he has successfully completed hundreds of conscious sedation and general anesthesia cases. If you are interested in sedation dentistry or general anesthesia for your next dental appointment, contact us today!
Also, to learn more about your implants options, give our office a call today at 703-437-0007, and schedule your complimentary consultation. We can determine if implant dentistry is right for you.